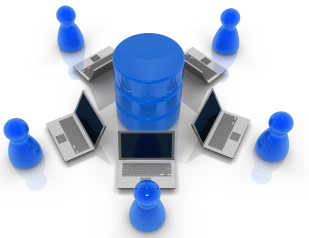 Open source is an idea or philosophy that promotes universal access via free license to a product or service design or blueprint, and the subsequent universal redistribution of said design or blueprint for the purpose of ongoing improvement contributions by anyone. Principally known for its wide scale impact in software development and distribution, the idea has actually been around much longer, since the advent of the industrial revolution and times of large scale production. History Long before computers were conceived and invented, the idea of sharing technical information was prevalent. Chefs for example, have swapped recipes and know-how since the beginning of human culture.
In the early 20th century the development of automobiles was strangled by the onerous terms of the Selden Patent, which claimed the proprietary rights to a 2-cycle gasoline engine. By controlling the patent a group of monopolists were able to control the marketplace and extract an unfair advantage, placing car manufacturers at their demands. The stranglehold was broken in 1911, led by independent automaker Henry Ford, who successfully challenged and invalidated the Selden Patent. A new trade association which would eventually become the Motor Vehicle Manufacturers Association was formed, that also encouraged cross-licensing of alternative automotive technology design patents at no cost. This new open innovation platform was so successful that in 30 years, Ford alone had 92 and other automotive companies had 515 patents, fully shared between all the manufacturers without any exchange of money or lawsuits. Collaborative research and development in the scientific sphere also led to major life changing advances that have revolutionised our lives today.
In the 1960s a group of researchers, technicians and engineers working on ARPANET (Advanced Research Projects Agency Network) collaboratively worked on the development of next generation telecommunication protocols. Using a variation of open standards known as "Requests for Comments", they developed the underpinnings of what was later to become the backbone of the modern Internet. Case study Online community opensource.com advocates wider dissemination and adoption of the "open source way", with grand ambitions to apply and bring about impactful change in diverse disciplines such as business, education, government, health, law and life in general. Members believe the ideal and philosophy of open participation and sharing can tackle all business, social, environmental and technological challenges facing all of us in the coming decades.
Free to use database of open source developers across the UK.
The "open source way" as a philosophy and practice embodies the following five principles:
1. Open exchange - By making information open we're facilitating everyone to learn more from each other. When an environment is created where people are allowed to learn and use existing information from others, everyone benefits as new ideas are generated in larger volumes and quicker than before.
2. Participation - Through inviting everyone to participate in a free collaborative process, we can solve problems that were previously too big and complex for any one individual or group of individuals.
3. Rapid prototyping - Not everyone can be an intellectual powerhouse, and solutions to intractable problems are not found straight away. Through a process of experimentation and learning by doing, we are encouraged to look at problems in new ways and look for answers in new places. By doing this faster and more transparently, although it's likely initially to lead to failures, in the long run the process will lead to better solutions discovered faster than before.
4. Meritocracy - Through proven processes of publishing, peer review and invitation to criticism, the best ideas win in the end and the best contributors get recognised for their work. This is a meritocracy, where everyone has access to the same information and everyone is empowered to make best use of that information. The community, through crowdsourcing dynamics, also has the ability to decide which projects and strand of work gets the attention and resources needed to succeed.
5. Community - A global open source community has the capabilities to create solutions far beyond that of any one individual or group of individuals. Formed around a common purpose, communities bring together diverse ideas and share work and achievements. Acting very much like a multiplier, everyone's effort and work accomplishes more together.
Science and Innovation
The principle of sharing ideas and information underpins the modern scientific and innovation process. Without the ability to share and improve upon the work of other scientists and innovators, everyone would have to "reinvent the wheel", in a manner of speaking. This would have retarded and inhibited the rapid progress of science and technology since the beginning of the 19th century. Open source principles have always been part of the scientific community. The tradition of publishing research results to journals and periodicals as opposed to keeping discoveries proprietary has huge benefits. It also invites critique and peer review, driving synthesis of derived ideas and future hypotheses to be tested in the scientific enterprise.